The Fuse Industry Ushered in Spring with the Advent of 5G Era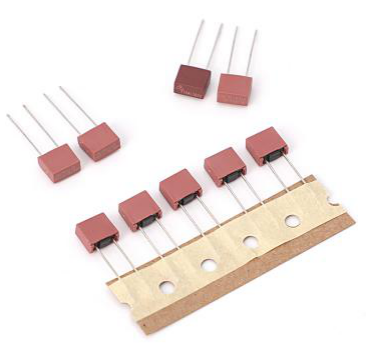 In recent years, the market demand for information technology, mobile and consumer electronic equipment has risen sharply, and with the increasingly powerful functions of products, the risk of accidents of such electronic equipment has increased accordingly, the safety awareness of manufacturers in the overall circuit protection design has been constantly improved, and the fuse market capacity continues to expand.
Moreover, with the trend of global electronics industry from traditional computer products to hand-held devices such as tablet computers and smart phones, and the advent of 5G era, the fuse industry is moving towards the direction of miniaturization, patch, technology upgrading and replacement. In terms of application characteristics, the development of electronic industry pays more attention to low-power and low-cost design, which also makes some fuse manufacturers focus on medium and long-term project research, and research and development of major technologies and key processes to meet the needs of future markets and customers.
The mainstream trend of electronic products towards mobile and consumer equipment also tests the market adaptability of fuse manufacturers. Among them, Shanghai Songshan Electronics Co., Ltd. is also actively planning to invest more resources in the high-specification power fuse products needed in the emerging application areas, including high current and high voltage specifications for server power supply, and high current and low voltage products for hand-held devices.
Shanghai Songshan Electronics Co., Ltd. (formerly known as Shanghai Electronic Components Factory No. 15) , established in 1958, is the first China's enterprise engaged in the development and production of miniature fuses, and China's largest professional high-tech enterprise for miniature fuses, and one of drafting units of China national standard GB/T9364 for miniature fuses, and the designated supplier of aerospace-grade fuse of Chinese aerospace.
Songshan has a wide product range, including cartridge fuses, micro fuses, SMD fuses, microwave oven fuses, thermal fuses, PPTC resettable fuses, aerospace fuses, military fuses, fuse holders and fuse clips, as well as other circuit protection devices. Songshan's products are all lead-free for manufacturing that complies with RoHS Directive and REACH regulations. Songshan obtained the country-specific certifications such as VDE, TUV, BS, UL, UR, PSE, etc.
Please feel free to give your inquiry in the form below.
We will reply to you in 24 hours.