How to Prevent the Fault of Current Fuse Holder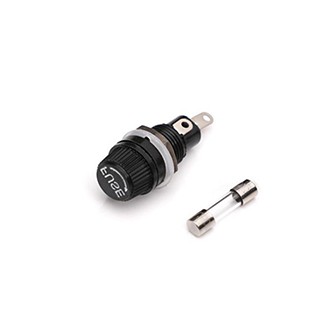 Once the current fuse holder fails, it will affect the performance and life of the fuse. So how can current fuse holder failures be prevented? We can start from the following aspects:
1. Choose the right current fuse carefully
The application, operation parameters and environment of the fuse will affect the life of the fuse, so it is very important to choose the right fuse.
2. Ensure the rationality of circuit design
Failure in circuit design can also lead to fuse failure, which can be catastrophic. Only by ensuring that the equipment operates within the maximum rating range, the failure can be avoided.
3. Reasonable use of fuses
Correct use can avoid faults caused by errors, in addition, it is also important to control the ambient temperature of use of fuses, which is conducive to reducing the probability of current fuse holder failure. If you don't know anything about the use of fuses, you can go directly to the fuse manufacturer for consultation.
Therefore, in order to avoid the failure of current fuse holder, we must pay more attention to these aspects, so as to play a better role.
Please feel free to give your inquiry in the form below.
We will reply to you in 24 hours.