Fuse Holder for Tube Fuse Ø5×20 mm
Brand : Songshan
Product origin : Shanghai
Delivery time : 7-15 days
Supply capacity : 15000000
Model No.: BH6-0-20
Usage: Instrument
Material: Bakelite
Installation: Lead Wire Type
Type: Lead Wire Fuse Holder
Form of Installation: Insurance Tube Holder
Environmental Protection: Environmental Protection Fuse Holder
Packaging: Carton
Brand: Songshan
Transportation: Ocean,Land,Air
Place of Origin: Shanghai,China
BH6-0-20 fuse holder is the only wire type fuse holder developed by Shanghai Songshan Electronics Co., Ltd., which offers more options of power protection products in some special installation environment. This product is applied in the AC circuit with rated voltage at 250V and rated current at 10A with small tube type fuse sized Ø5×20mm installed. This product is the suspension type of fuse holder without fixed installation method and there are outgoing lines on its two sides. The fuse holder is widely used in lighting, home appliance and vehicles. It is built in 8 rolls of carbon spring to prevent fuse from getting stuck. There are two optional materials, electric bakelite or PA66 nylon.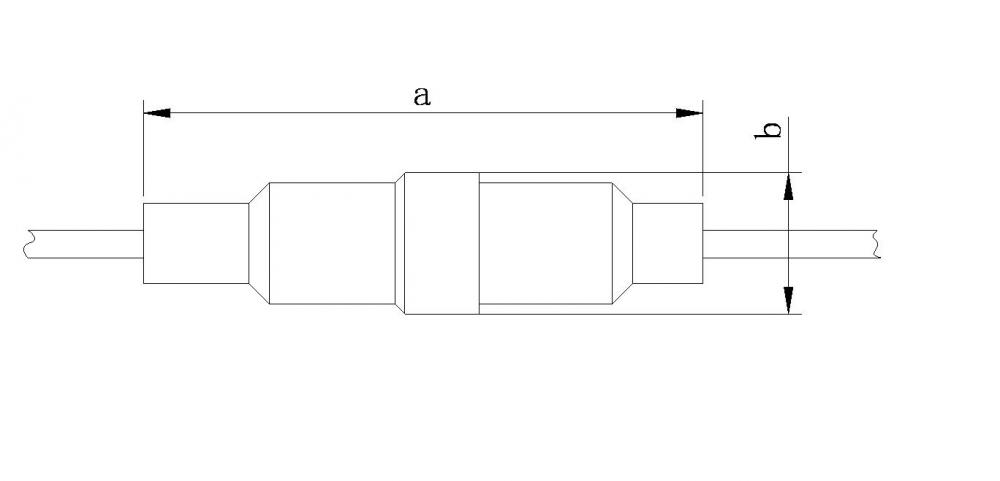 Fuse-holders
A=Model B= Dimensions
C= Current/Voltage D=For Fuse-Links
E= Plug in and Take off Force F= Contact Resistance
G= Dielectric Strength H= Insulation
A=BH6-0-20
B=Ø11×47
C=10A/250VAC
D=Ø5×20
E=>1N
F=<0.02Ω
G=1500VAC
H=>1000MΩ
References: Corresponding Fuse RF1-20 RT1-20 S F 210
RT1-20(C) RF1-20(C)
RT1-20(H) RT1-20(E) RF1-20(H)
Please feel free to give your inquiry in the form below.