Fuse Holder Ф45 x 66 mm
Brand : Songshan
Product origin : Shanghai
Delivery time : 7-15 days
Supply capacity : 15000000
Model No.: BH004
Usage: Instrument
Material: Bakelite
Installation: Lead Wire Type
Type: Lead Wire Fuse Holder
Form of Installation: Insurance Tube Holder
Environmental Protection: Environmental Protection Fuse Holder
Packaging: Carton
Brand: Songshan
Transportation: Ocean,Land,Air
Place of Origin: Shanghai,China
BH004 fuse holder is mainly used in the AC circuit with rated voltage 250V and rated current 40A. This fuse holder is tailor-made for big current power protection and thus allows higher rated current, comparing with normal fuse holder for 6 x 30 mm. The fuse holder could double the rated current power than normal fuse under the rated current at 40A. The fuse holder has been broadly welcome since it entered the market. The fuse holder is widely used in the power protection of military equipment, warships and large scaled industrial facilities. The dimension of the fuse holder is Ф45 x 66 mm.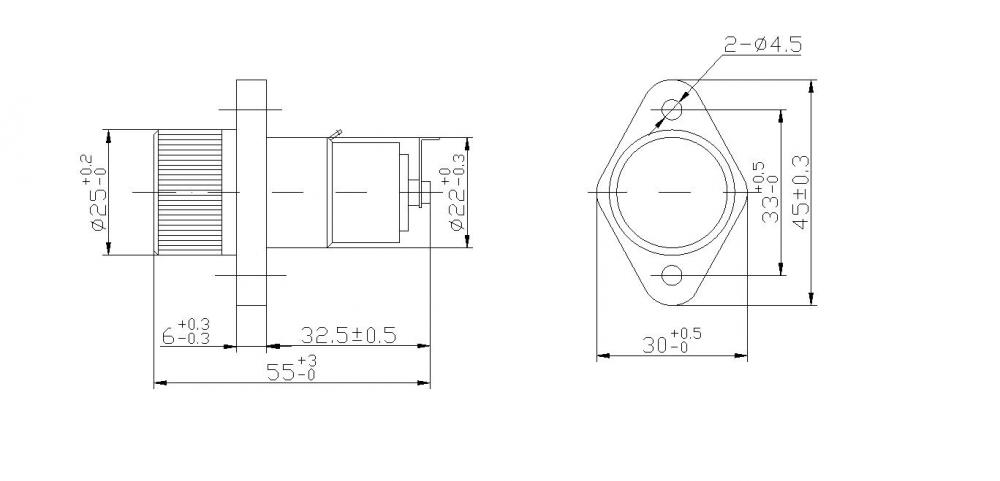 Fuse-holders
A=Model B= Dimensions
C= Current/Voltage D=For Fuse-Links
E= Plug in and Take off Force F= Contact Resistance
G= Dielectric Strength H= Insulation
A=BH004
B=45×66
C=40A/250VAC
D=Ø10×38
E=>1N
F=<0.02Ω
G=3000VAC
H=>1000MΩ
References: Special Fuse RDG-II-T
Please feel free to give your inquiry in the form below.