Fuse Holder Ф15Х38 mm
Brand : Songshan
Product origin : Shanghai
Delivery time : 7-15 days
Supply capacity : 15000000
Model No.: BH003-4
Usage: Electronic
Material: Bakelite
Installation: Lead Wire Type
Type: Lead Wire Fuse Holder
Form of Installation: Insurance Tube Holder
Environmental Protection: Environmental Protection Fuse Holder
Packaging: Carton
Brand: Songshan
Transportation: Ocean,Land,Air
Place of Origin: Shanghai,China
The fuse holder, with dimension Ф15Х38 mm, is a front installed type, and is applicable for the AC circuit with rated voltage at 250V and rated current at 6.0A. The insulation resistance of this model must not be lower than 1000MΩ. The specific measuring method to record insulation resistance figure with Meg-Ohm-meter which was put on 500V direct current voltage for one minute , the tolerance will be within ±20%. The dielectric strength required no breakdown or flashover retaining one minute under the AC voltage at 1500V. The fuse holder is widely applied in various industries such as military radio stations, medical devices and home appliances.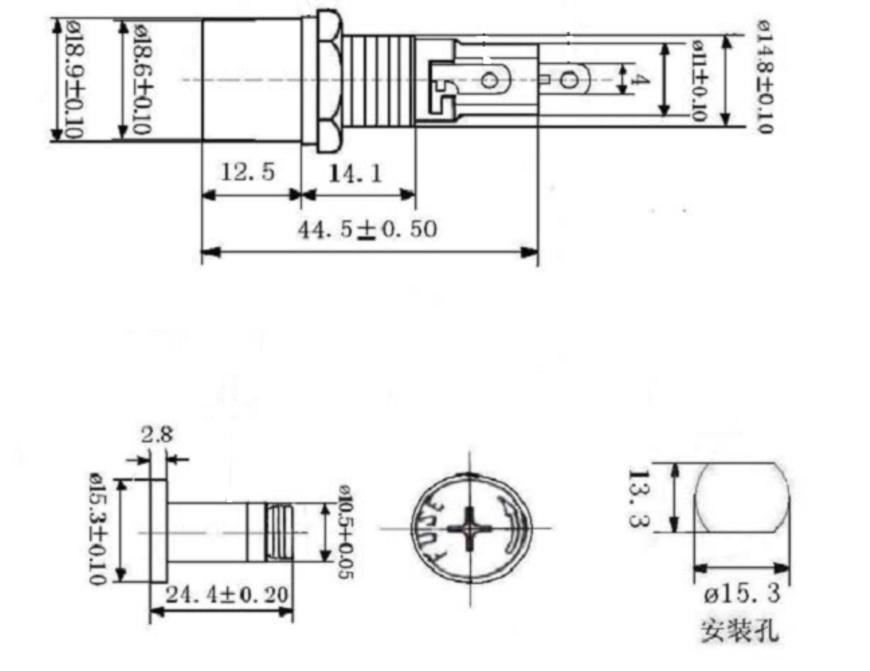 Fuse-holders
A=Model B= Dimensions
C= Current/Voltage D=For Fuse-Links
E= Plug in and Take off Force F= Contact Resistance
G= Dielectric Strength H= Insulation
A=BH003-4
B=Ø15×38
C=6A/250VAC
D=Ø5×20
E=>1N
F=<0.02Ω
G=1500VAC
H=>1000MΩ
References: Corresponding Fuse RF1-20 RT1-20 S F 210 RT1-20(C) RF1-20(C)
RT1-20(H) RT1-20(E) RF1-20(H)

Please feel free to give your inquiry in the form below.